Baby's First Photo Partnership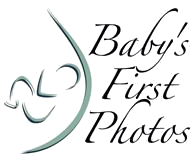 We are pleased to announce we are in partnership with the amazing ultrasound facility of Baby's First Photos. Offering incredible 3D and 4D ultrasound technology and several packages to fit almost any budget.
We have partnered with Baby's First Photos to offer incentives strictly to their clients for their maternity and newborn portraits with us. We are privileged to hang our art in their spacious office and we look forward to referring some of our maternity mommies to them.
Let them capture your baby's first photos while you are carrying them; then we will capture them fresh to life.  For more information about Baby's First Photos and our partnership with them please either contact our studio or Baby's First Photos. These incentives are only available in conjunction with an appointment to Baby's First Photos.
Looking for a partner? We are proud to partner with other companies that provide valuable services or products for our customers. Contact us if you are interested in partnering our studio.