Proudly creating baby and newborn fine art portraiture for the discerning parent since 2010.  The principle artist and photographer at Sweetness Photography, Tracey Stone, RN, has been designated a baby whispering craftsman among her peers and parents she has served. The mission of the studio is to create and deliver to her clients timeless, classic, heirloom, treasured  and peaceful art.  Art that is surely to be treasured for generations to come.  The studio is nestled in a private residential studio in Bakersfield, California with limited availability for traveling to surrounding regions.
Her photography and designs emphasizes the understated.  Photographing in a natural, simple and organic manner focusing on the beauty of her subjects. Each session is personalized, private and creative to suit her client's goals.  Tracey loves light and seeks quiet beauty.
At Sweetness Photography, we offer our clients a custom tailored photographic experience that is both memorable and meaningful, with heirloom images that you can proudly share and treasure for years to come. We utilize only the finest materials to produce your art. Because your moments need to be documented and remembered perfectly. We use only the highest quality cameras, lenses and equipment. You can expect our investment into quality equipment and studio props each year, creating up-to-date artistry. Putting only the safest and best of today's technology at work for you.
Tracey is also a registered nurse, and has been proudly serving communities since 2001. Clients can rest in the knowledge that newborn safety and cleanliness is always a top priority. When you choose Sweetness Photography for your fine art portraiture, you can trust that you've hired a photographer that has the professionalism and knowledge to care for and capture your new baby with the utmost attention to safety, detail, and ability.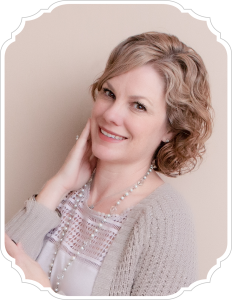 We look forward to learning more about you and how we fit in to fulfill your vision and bring your art to life.  To get to know Tracey more, here are some random facts.
"Babies are my inspiration and my joy. In them, I see innocence and the precious possibilities of each life unfolding. In my images, I hope to convey a measure of the beauty that exists in all children." ~Anne Geddes